Not just another legacy HR management system. In addition to the typical HRMS features, iPeople automatically connects to all the business modules to give a real time view of performance, behaviours and the tools to motivate and reward you employees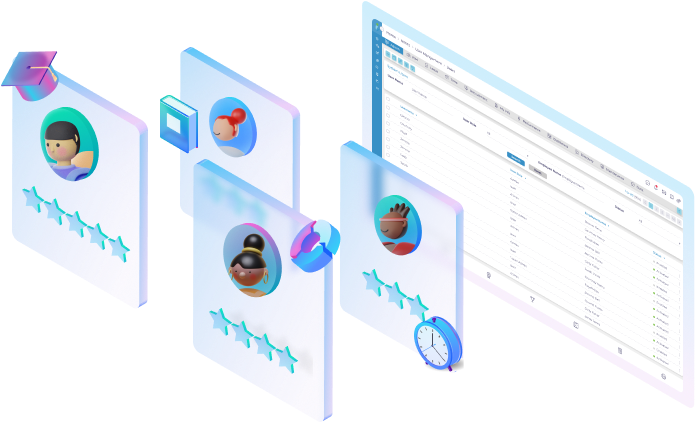 Get a 360-degree view of all your employees to gauge interactions, effectiveness, performance and collaboration. Plus, manage all your HR related activities including connecting them to projects, business performance and other company operations
Manage all types of leaves, tailor to roles and countries, set your approval flow, manage requests and get a clear and simple view of balances.
Setup your custom expense management process and capture all the receipts and payment history
Capture all the information on your employees and use the various features to set periodic reviews, issue documents and manage all your communications
Create different journeys that can be used to digitise your people processes and ensure you can quickly assess the readiness. Journeys can be on-boarding, off-boarding, reviews, learning and development and much more
Not only track login and logout but get a complete view of how time is spent as different tools are used in iStrives. Powerful tool to optimise operations and steer individuals towards productive time.
Manage our full recruitment process and make it easy to convert candidates into employees with minimum administrational effort. Link your collection of information directly to iPeople to build up the candidate base so you can tap into that pool to help speed up hiring.
Get a 360-degree view of all your employees to gauge interactions, effectiveness, performance and collaboration. Plus, manage all your HR related activities including connecting them to projects, business performance and other company operations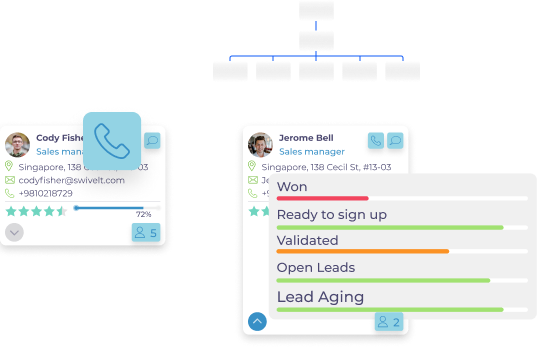 Entire organization chart with all the lines of reports, teams, departments, regions, and countries divisions
Flip a switch and see side by side performance that lets you structure the view by regions, countries, groups and teams
Find people you need in the Treemap and email, chat or call them with just a click
Combine Targets with Gamification, AI, Incentives and Recognition and you have the tools for behavioural mechanics at your fingertips. Use the mechanics to design, tweak and steer your teams to the desired outcomes
Set up triggers based on your targets and employees' behavior to steer their performance
Motivate your team with trophies, badges, star ratings and real monetary rewards based on triggers and team achievements
Track that teams and individuals are doing the key things that will make them effective, beyond targets. Things like getting task done on time, managing workload, interacting well, sharing knowledge, using tools and more
Keeping a team performing at their best means looking beyond the numbers and influencing how they feel every day. Now you can always have a pulse of your team mood and use the tools in iStrives to keep them focused and motivated
Do you want to get an access iStrives Features PDF Brochures?
Fill in the form below and get an access to a complete ser of iStrives features decks