There are always many things to do in the business, and tracking your tasks can get complicated.
iStrives task management makes it quick and easy to manage to-do lists, set activities and actions for the whole organization.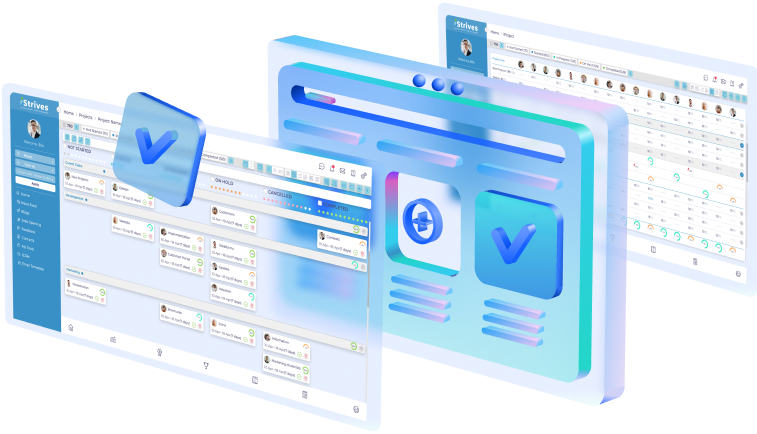 Set rules for task management assignments approvals
API connection to other task management tools to allow a single view of all tasks and enable two-way updates when working with external parties or systems
Import data from 3rd party solutions via CSV upload or API connection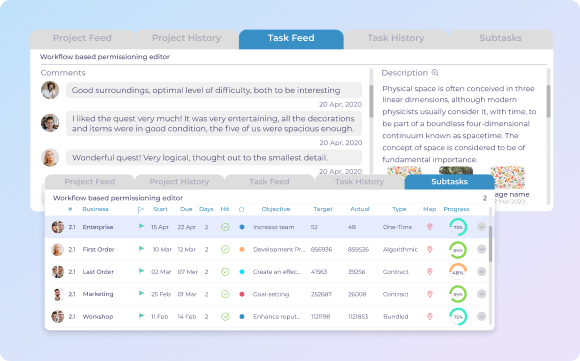 Simple set of details so that the tasks can be set up quickly and within the desired timeframe, share attachments, comments and monitor the progress history so you can audit those sensitive tasks
Simple Assignment and timelines
Assign tasks to one or many team members. iStrives task management automatically duplicates the task so you can see individual status progress
A quick summary of the progress of all tasks at a glance and a quick filter to get the view of different status
Switch between list and board view options to get the most suitable structure for your task management style.
Update tasks statuses by dragging and dropping them from one Kanban column to another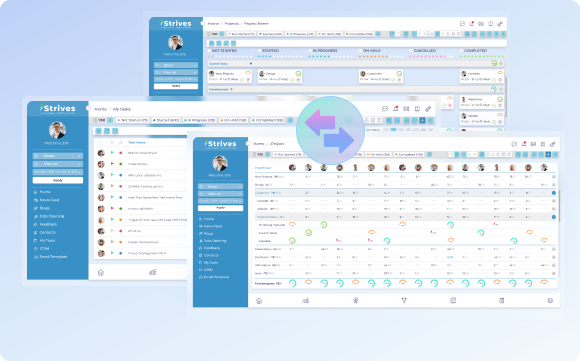 Do you want to get an access to task management and other iStrives features PDF brochures?
Fill in the form below and get an access to a complete set of iStrives features decks