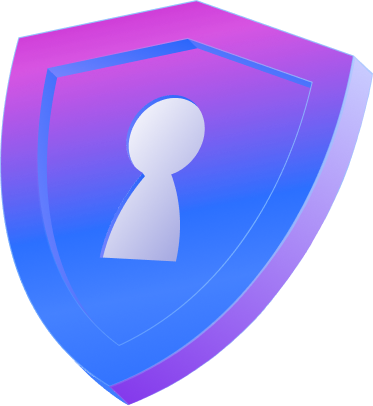 Privacy Policy of iStrives and Swivelt Pte. Ltd.
The privacy policy applies to all iStrives users, and sets out the way in which iStrives and Swivelt Pte. Ltd. collects and uses personal and corporate information.
Collection of information
In order to use iStrives, we require certain personal and corporate information be collected by us.
The information we collect is collected in the ways below:

you provide the information through iStrives website; or
over the phone to a iStrives representative.
When you land on iStrives Website, you are asked to complete a registration form and provide us with your personal information. We use this information to contact you about the services you have expressed an interest in.
iStrives is the sole owner of the information collected on https://istrives.com.
Types of information collected
The types of personal information we collect and hold may include:
company name and address
contact information – name, phone, email
Use of collected information
When we collect your personal or corporate information, we use that information to:
provide you with iStrives services;
establish and manage a iStrives account and customer relationship, including to process payments;
contact you, for the purpose of providing you with iStrives services;
engage in direct marketing to you (in various mediums); and
develop testimonials and client  listings on our website and in marketing materials.
We do not provide personal information to third parties, without your prior consent.
Where we disclose your personal or corporate information to third parties, it is solely for the purpose of establishing your account and processing payments, unless otherwise stated.
If you purchase a product or service from us, we request personal information on our order form.
We use this information for billing purposes, to fill your orders and to contact you for any issues.
We use cookies on our site to authorise your credentials as you navigate through our pages.
You may change or reset your cookie preferences via your browser settings.
We use Google Analytics, to help us analyse how visitors use our wesbite.
We use Facebook, LinkedIn, Twitter, Google Adwords, Google Analytics, HubSpot to help analyse paid advertising conversions.
We use HubSpot for live chat on our website.
Spinify uses your personal information for essential communications. You may request to be removed from any mailing lists by emailing us at info@istrives.com.
Clear gifs (web beacons /web bugs)
Our third party advertising partner, such as Google Adwords and third party tracking utility partners may employ a software technology called clear gifs, that help us manage content on our site. To learn more about clear gifs, please go to https://adwords.google.com
We reserve the right to disclose your personal information as required or permitted by law.
We post customer testimonials on our website which may contain personal information. We will obtain your consent prior to posting the testimonial. You may request it to be removed by emailing info@istrives.com.
Links and other istrives sites
There are external links on the iStrives site. This privacy statement only cover sites operated by iStrives.
Security and storage of collected information
The security of your personal information is important to us. When you enter personal information on our registration or order forms, we encrypt that information using secure socket layer technology (SSL).
We follow generally accepted industry standards to protect the personal information submitted to us, both during transmission and once we receive it. While we strive to use commercially acceptable means to protect your personal information, we cannot guarantee its absolute security.
User data is stored only as long as a person is customer of iStrives/generally for up to 7 years/longer in certain circumstances such as to comply with legal requirements
Your iStrives details are protected by a password for your privacy and security. You may have additional or different sign-on protections if you are using a third party site or service to access your account. It is your responsibility to prevent unauthorized access to your iStrives account and your personal and business information by selecting and protecting your password as well as limiting access to your computer or device/browser by signing off after you have finished accessing your account.
We endeavor to protect the privacy of your data, account and personal information we hold in our system. iStrives uses utilizes generally-accepted security measures to protect against the misuse or unauthorized disclosure of this information. We cannot guarantee complete security of this information due to factors such as hardware failure, unauthorized entry or use, and other factors that may compromise the security of user information.
Access to collected information
We require your consent to use your personal information. If:
you would like to contact us about the personal information we hold about you;
your personal information changes;
you would like to opt out of direct marketing;
you would like to request restricted use of you personal information, or the deletion of your personal information (including deletion from third parties connected to iStrives); or
you want us to stop communicating with you,you can update your personal details by contacting us by email at info@istrives.com

.
If you wish to lodge a complaint about our handling of your personal information or our compliance with our privacy policy, you may do so by emailing info@istrives.com.
We will acknowledge your complaint as soon as possible after receiving it. We will investigate your complaint and provide you with a written response. If we are unable to resolve your concern, you may request an independent person or body (such as the Office of the Australian Information Commissioner) to investigate your complaint.
Changes to privacy policy
We reserve the right to change this privacy policy at any time. The changes will be made in this document.
Should you have any questions regarding this policy please email them to info@istrives.com. This Policy was last updated in August 2021